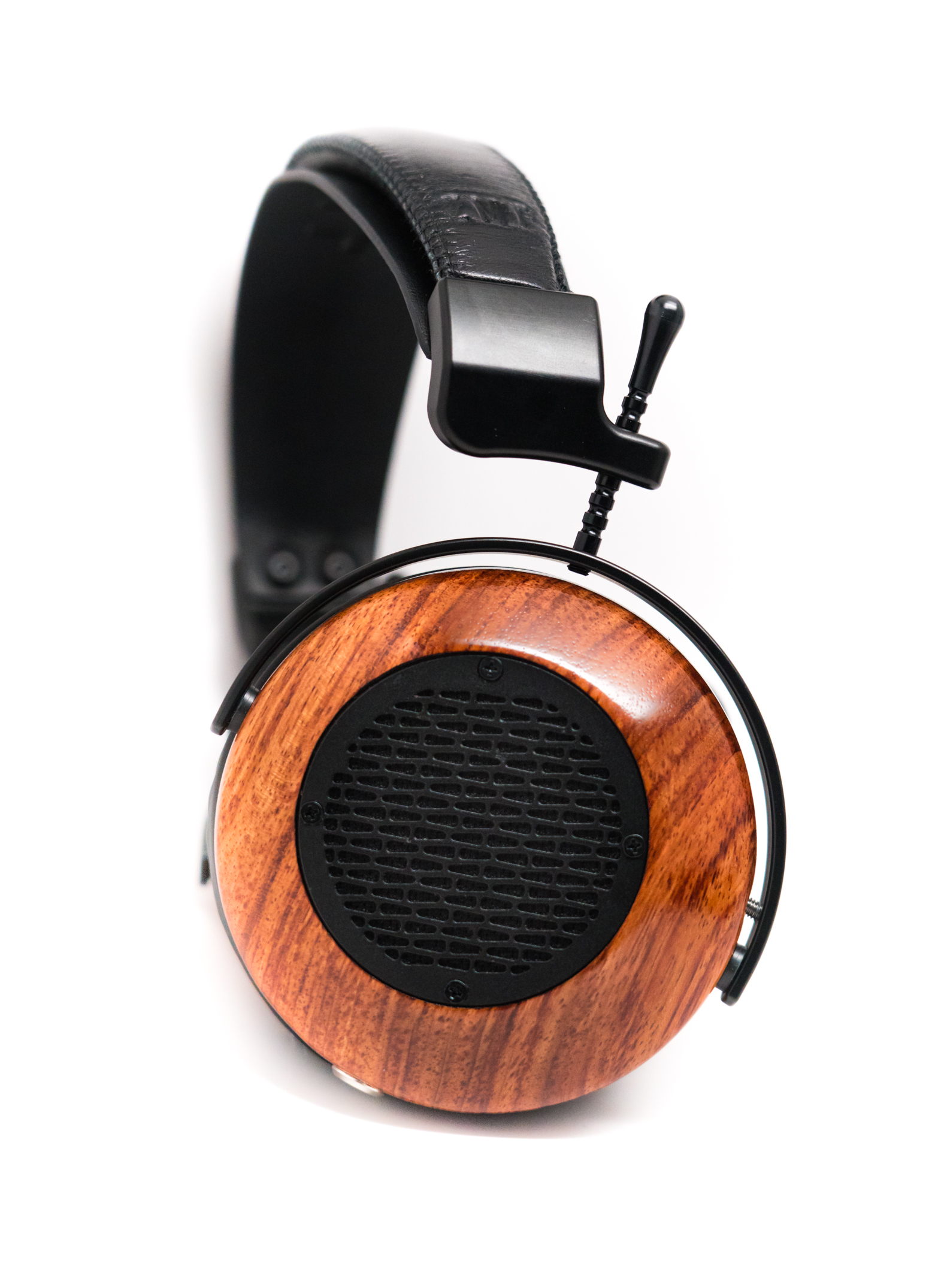 ZMF Aeolus Bubinga LTD
These boards were hand selected by ZMF founder Zach Mehrbach - as a favorite wood supplier had a number of rift sawn boards with tri-color chatoyance, prominent grain, and radiant color.

Bubinga is a special wood, used in expensive furniture and instruments, it carries a medium weight for a hard-wood and has a ringing tap tone when struck. The Bubinga Aeolus glows with prestige from its Varnish finish and sturdy, punchy, extended sound.
Aeolus: [ˈe.o.los]
Aeolus, known as the "divine keeper of the winds" in Greek mythology, is our answer to those wanting an "open version of the Atticus." The Atticus, since its release in late 2016, has been known as a rare audiophile headphone that provides an impactful mid-bass experience while still leaving the mid range forward, lush, detailed and beautiful. The Aeolus, keeps with this tradition and furthers the vision of the Atticus by providing a smoother, more linear response, with better extension on the bottom and top end.
INCLUDES:
ZMF Stock Cable

Universe Pads

Lifetime Driver Warranty

Seahorse Case
SPECIFICATIONS
Frequency Response: Approximately 10 Hz to 25 KHZ

Impedance: 300 Ohms

Sensitivity: 99 dB/mW

Weight (est.): 470g
REVIEWS
"Aeolus takes the popular ZMF Atticus and puts it in an open shell, expanding the soundscape and giving the headphone an airier feel. Fortunately, Aeolus keeps my favorite parts of the Atticus: the lush, creamy midrange and big bass impact. This is one very easy headphone to listen to, with a signature that accomplishes the rare feat of being both exciting and non-fatiguing."

— Dave Hanson - Enjoy The Music