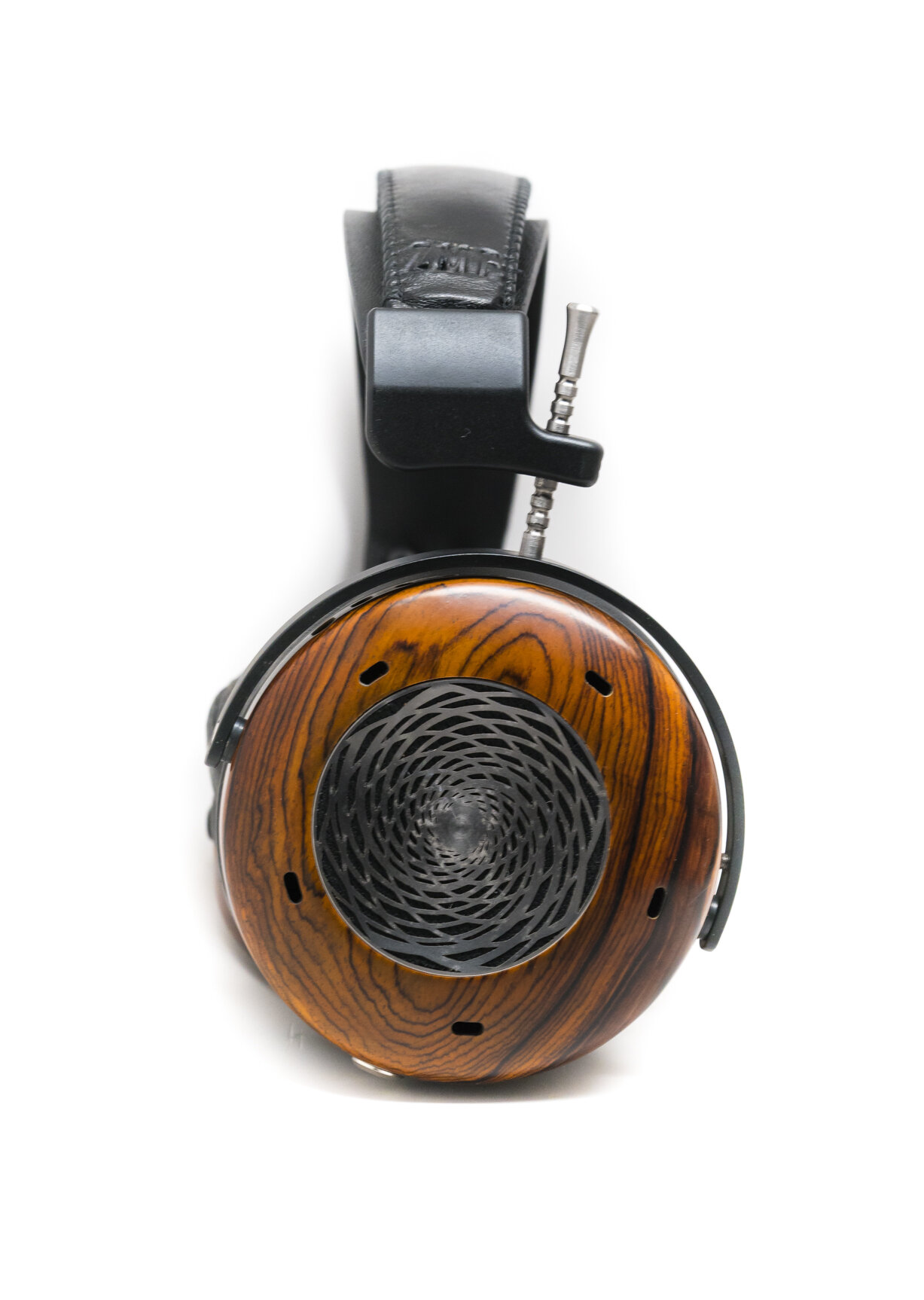 ZMF Verite LTD Cocobolo
The classic beauty of Cocobolo is unique, and imparts a sound that rivals its beauty. Our current batch of wood has dark ink-lines and deep reddish orange hues that are striking and will look great with any grille and rod color combination.
Weight: Approx 475 - 495g
Vérité - ˌ/veriˈtā/
Vérité is a term often used in film and television as a style that emphasizes reality, naturalism, and a sense of truth. With the Vérité, ZMF has created a headphone that brings the ultimate truth to audio. With the utmost speed, accuracy, and heightened dynamic range, the Vérité will immerse the listener in a truly revealing audio eden. With an all new Beryllium coated PEN driver unique to ZMF, a featherweight magnesium chassis, and our most complex acoustic design yet, the Vérité gives you everything you've ever wanted from an open, full sized headphone.
Enjoy your own personal audio Vérité.
SPECIFICATIONS
Silk-Wood (albizia)

Frequency Response: Approximately 10 Hz to 25 KHZ

Impedance: 300 Ohms

Sensitivity: 99 dB/mW

Weight (est.): 430g (silk wood)
INCLUDES
ZMF OFC Cable

Universe Pads and Vérité pads

Lifetime Driver Warranty

ZMF LTD Mahogany Case
REVIEWS
"Vérité takes the reigns as the new flagship for ZMF with an ultra-fast-sounding beryllium-coated dynamic driver. The Vérité had a super effortless quality about it, projecting an almost electrostatic-like floating 3D stage. I gave Vérité a listen paired up with ZMF's Pendant tube amplifier and dynamics were very powerful and bass was well extended, giving the headphone an overall presentation that was both neutral and very exciting."

— Dave Hanson - Enjoy The Music